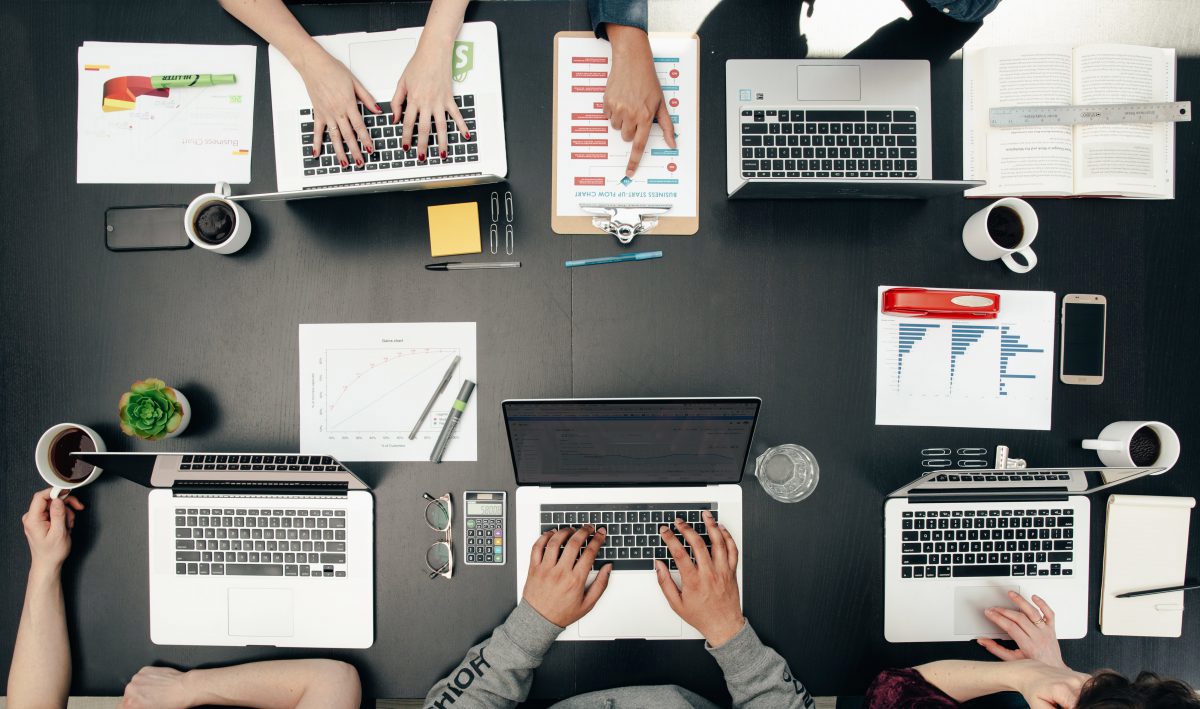 Data can go a long way in helping advisers build new client connections. It can give you insights about potential customers that would otherwise be impossible to discover.
Our marketing experts use data to gain valuable insight into the customers we match to our partners. By understanding what makes them unique, we can better tailor digital campaigns to attract the leads our partners want.
And with marketing data, you too can boost your conversions with a few tweaks of your existing lead generation strategy.
Here are tips from our experts on how you can use marketing data to generate more business.
Create a better user experience with CRO
Conversion rate optimisation (CRO) can boost your existing marketing activity to improve your return on investment. This means refining your user's experience to encourage them to perform a desired action.
If the visitor is browsing a financial adviser's website, the action might be downloading a financial planning guide or signing up for a newsletter.
This makes your website a good place to start with CRO. When you begin to measure how people interact during their visit, you'll start to understand why they're converting or going elsewhere.
Our digital team uses tools like Google Analytics and VWO to gain a deep understanding of what customers are looking for. We use these insights to tailor our consumer-facing brand websites to meet their needs throughout their journeys.
Here are three tips for improving your visitors' experience on your website.
Don't give them information overload – Less is more when it comes to website content.
Check your site on all devices – This could be your best shot. Make sure it looks good on mobile, tablet and PC.
Go colourful with your call-to-action (CTA) button – A contrasting colour to your website will help it stand out more to visitors.
Discover more tips in our CRO guide.
Make a good impression with Facebook
Millions of people use Facebook every day. That's why it's an excellent place to build your following and find new clients.
Facebook Ads can help you target specific audiences that are more likely to be looking for, or thinking about your services.
For example, if you specialise in pension advice you might want to focus on people that are 55 or older. You may also consider re-targeting your existing client network. They might not need financial advice today, but that can change.
Here are our top tips to help you get started:
Set your budget and stick to it – It's always better to start small.
Don't be afraid to ask for help – An expert can help you get the most of your marketing spend, giving you more time to advise your new clients.
Invest wisely – Invest in the areas that are more likely to convert.
Grow your audience with email marketing
Email marketing is an effective way to reach a wider audience and spark interest in your services. And with email marketing software, you can make this process effortless.
To get the most out of email marketing, it's vital that you measure and track your performance. Marketing data can give you powerful insights into what's working and what you can improve. This could mean testing many email subject lines or sending an email to a specific targeted audience.
Here are our best practice tips:
Maintain your data – Keep an eye on the interaction levels your emails are getting and regularly refresh your recipient lists.
Tailor your content – Whether it's using specific images or references to a prospect's location, your emails will be more engaging when they're relatable.
Remind them you're there to help – Automated emails sent at key dates and life events can make a huge difference. A 'Happy birthday' or 'Congrats on the new house' email could remind a client that they're considering taking financial advice.
Ask for feedback – Sending automated surveys to past clients can provide you with a constant source of valuable feedback.
Boost your site rankings on Google
You may be the most successful local adviser in your region, but if your website doesn't rank highly on Google, it might as well be invisible to potential clients. So how can you ensure you rank higher than your competitors?
Here are our three questions every adviser should consider if they want to rank higher on Google.
1. How Google-friendly is your business?
Every adviser should register their business on Google My Business. You can then ask clients for reviews, add contact info and other information that can be useful to people searching for financial advice. The more info you include, the greater the chance of your site appearing in local search results.
2. Are your keywords local?
Local clients want local advisers. Use this to your advantage and use Google's Keyword Planner to get ideas for how popular certain search terms are. For example, if you have a firm in central Leeds, you might include 'trusted adviser in Leeds city centre' on your website 'About us' page.
3. Is your content shareable?
When Google finds links to your content on other websites, you gain more 'credibility'. The more word gets out about your brand and service, the more weight it has. A good way to spread the word is to write a guest post on a prominent industry blog. Know any local influencers in your field? Get in touch.
Our best practice tips
Get active on social media – Engage on social to demonstrate your expertise, build connections and grow your brand awareness.
Ask for Google reviews – Reading positive reviews from past clients will encourage more people to take your advice.
List your business – Listing your business on good-quality online business directories such as Google My Business, Bing Places and Yell can help improve your local SEO.
Investing in tomorrow
Marketing data offers advisers a smarter way to attract new clients. It's an investment that can help you create a lasting impression with your audience.
Prospects may not take your services today, but if you can show them the peace of mind you can offer, they're more likely to get in touch in the future.
Take your business to the next level with your tailored growth plan
Complete our quick form and one of our Partner Services experts will be in touch to discuss how we can help grow your business.
Insights
Discover our latest industry insights and delve deeper into our life at Lead Tech.