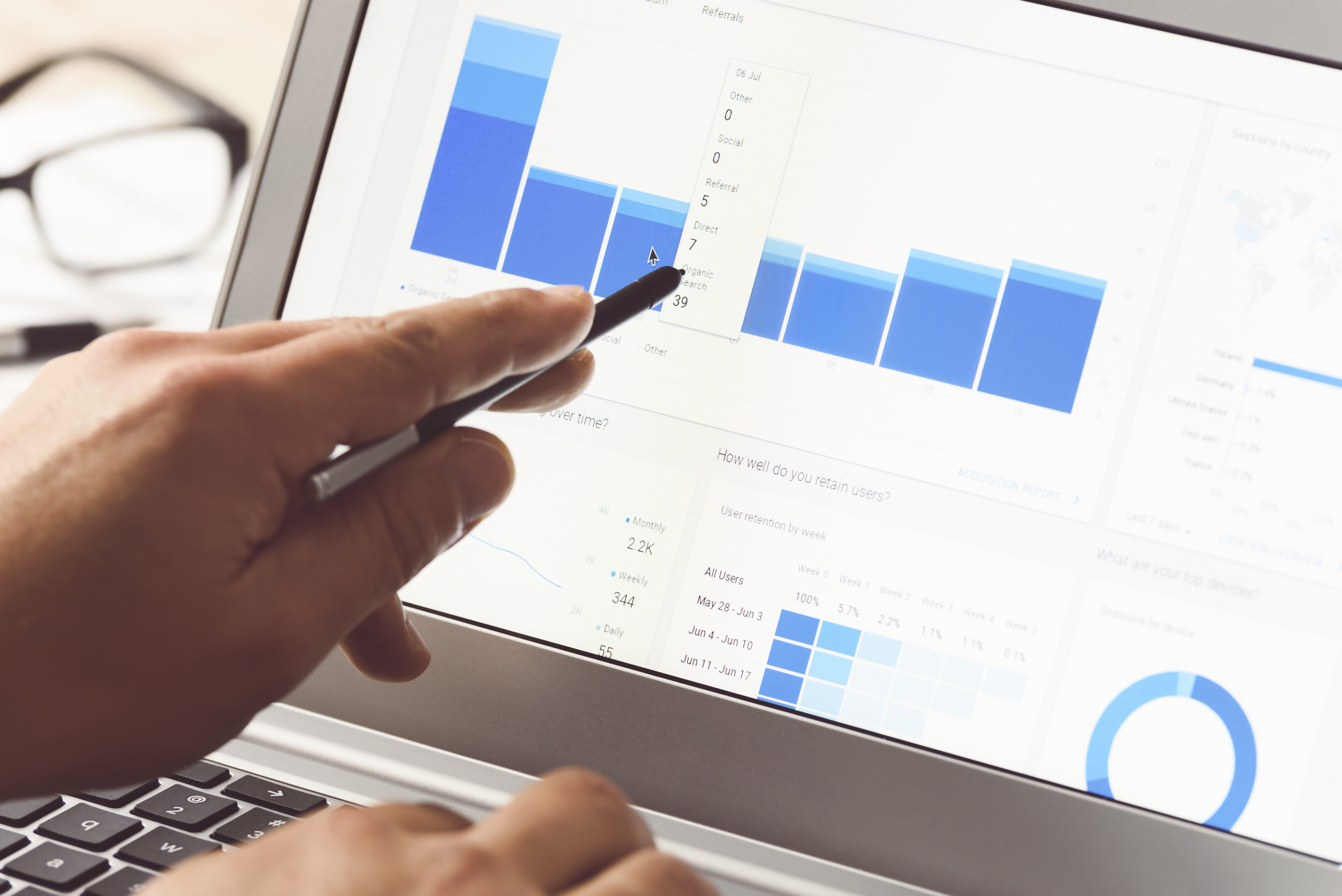 The digital marketing team at Lead Tech use CRO as part of our brand marketing strategies, helping to attract more quality leads for our partners and increase their customer bases.
CRO is a critical part of data-driven businesses like Lead Tech. We collect data from multiple touchpoints to create campaigns that attract and convert the type of clients our partners want to work with.
In this post, I'll be looking at online CRO and how it can help you get more business. 
Understanding CRO
CRO is about increasing the return from marketing activity through constantly testing and refining the user journey to achieve the desired action. 
These actions can be anything from a potential customer signing up to a newsletter, completing a purchase, writing a Trustpilot review or even calling to book a consultation.
How conversion rate relates to website traffic
When a visitor performs a desired action, like submitting their details to request a call, this is called a conversion. Your conversion rate is the number of conversions divided by the number of visitors to your site. 
If your goal is to double your number of monthly conversions, it doesn't necessarily mean you need more traffic. You can work smarter by doing things to improve usability and increase your conversion rate from the same number of visitors. 
Your users won't convert if your website isn't designed with their requirements in mind. This is where CRO comes in.
When you use data and analyse the traffic you have coming through to your sites, you can reveal insights that will help you improve usability and get the most out of your digital marketing in the most cost-effective way.
Identifying areas to improve on your website
Great user experience is the cornerstone of CRO and the source of your data. Once you start measuring and evaluating how people interact with your sites you'll be able to and identify areas that need to be improved. You'll have a better understanding of how to create an effective website experience. And you might discover that your website isn't as user-friendly as you think.
Testing variations and analysing the results will help you to improve. Simple ways that Lead Tech have improved CRO on our landing pages that might help you include, choosing a contrasting call-to-action (CTA) button colour and adding reassuring trust signals.
Once you start gathering data, running tests and analysing results, you'll know exactly where to optimise your website for increased conversion rates.
Making a start with CRO
Before you make any changes, it's essential to understand the purpose of each page of your website and your target audience. You'll also need to know what your current conversion statistics are so you can create some realistic targets to work towards. 
Once you've established your goals, you'll have a clearer idea of where to fine-tune your website. The place I recommend starting is your homepage. Getting this right can influence more users to convert because, unless you've got dedicated landing pages, it should be where most users start on your site.
How financial advisers can use CRO tactics to improve conversion on their websites
Improving website forms is always a wise move because they're often the last step to connecting with potential customers. This could be as simple as shortening your contact form or adding a direct, easy-to-understand submission button.
Your contact page is also crucial, so you'll want to make sure it's user-friendly, especially if it features a form. Removing unnecessary fields and CAPTCHAs can create a better experience for your visitors.
Eliminating distractions is also essential for strong CTAs. You should always focus each page on the action you want visitors to take. Whether your aim is to get them to call or register for your webinar, your message must be clear and close to the top of the page. Excessive scrolling makes visitors less likely to convert.
CRO tools to start using today
Once you've made changes to your website, you'll need to compare data from your existing web traffic to measure performance. This will allow you to determine what gets results. This might seem intimidating at first, but there are many tools that will do the hard work for you.
Hotjar is a really effective tool that can help you understand how your visitors are using your website and identify their pain points. You can watch screen recordings to see how they navigate through your site. This can reveal why they're leaving a page and not converting.
VWO and Optimizely are other good tools for A/B or multivariate testing, which is basically splitting your traffic between your current page and a testing variant. This allows you to compare two elements, such as what colours work best, to discover which one boosts conversion rate.
Lead Tech's top best practice tips
Forms should always align to the right of the page
Left-aligned text is easier to read
Less is more – don't try to shoehorn all the information on a page
Key points should be prominent to make it easy for the user to pick out when they scan the page
Understand your audience and focus your website around them
Ensure your website is displayed consistently on mobile devices
It's important to remember that CRO is a continuous process. More traffic will give you more data, which will yield more accurate results when you run tests.
You should run tests for as long as it takes to get enough statistical data. This can typically be a month but could be longer.
By monitoring your tests until their completion, making changes based on your findings and continually monitoring data, CRO could prove to be a valuable investment that has a positive impact on your business.
The Lead Tech difference
Lead Tech's digital marketing experts help support our partners' growth, working as an extension of their business to enhance their digital marketing strategies through training, advice and performance reviews.
Take your business to the next level with your tailored growth plan
Complete our quick form and one of our Partner Services experts will be in touch to discuss how we can help grow your business.
Insights
Discover our latest industry insights and delve deeper into our life at Lead Tech.