We'll get you high-quality, targeted leads to help take your business to the next level
Complete our quick form and one of our friendly Partner Services team will be in touch to discuss how we can help grow your business.
Existing partner with an enquiry?
If you're already one of our valued partners, click the button below to get in touch with the team.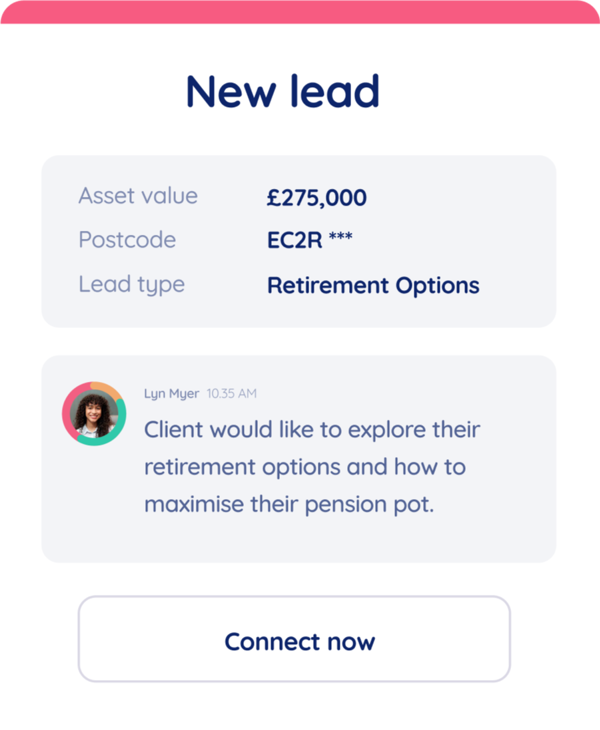 Access new clients and grow your business
We work closely with partners to help them achieve growth with longevity. Our three steps below make connecting people and improving lives simple.
Discovery call

Our Partner Services team spends time listening to your business aspirations, as well as delving into your pain points to get a clear picture of your goals. From here, we can develop a deep understanding of your unique needs and tailor our approach to get you the best results in meeting your needs.

Bespoke growth plan

The next step is where things really get interesting. Our specialist team creates a bespoke growth plan, including forecasts and projections. It will outline the bold steps we'll take together to achieve your discussed goals, ensuring we're aligned every step of the way.

Access to reporting and insights

You'll start to receive high-quality consumer enquiries from day one that will convert in to business over a pre agreed, realistic timeframe. You'll also gain access to your Lead Tech Connect dashboard. Not only will you have direct access to new leads and reporting capabilities, but you can monitor your growth closely and enhance your plans in real-time.