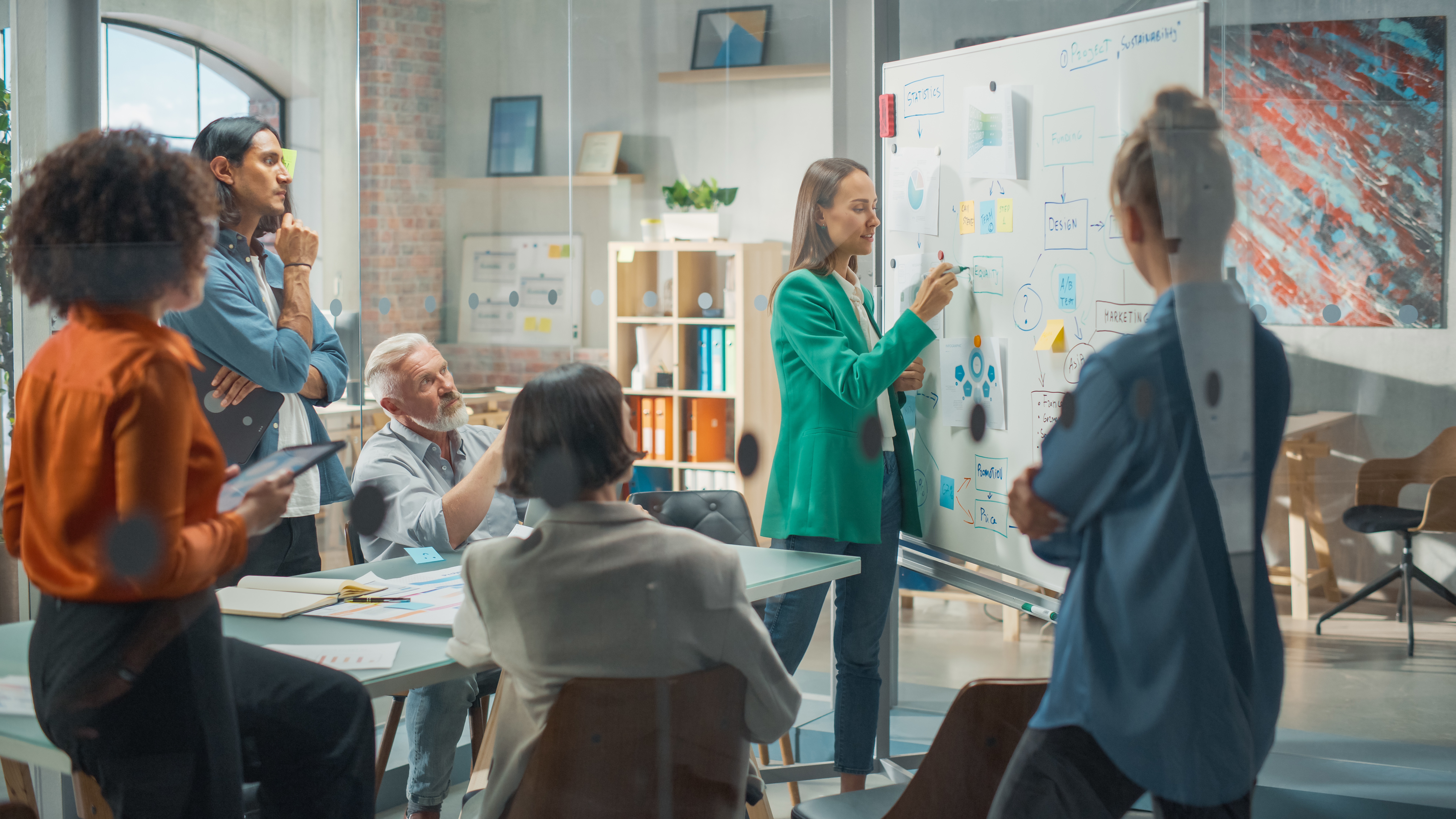 If you're a financial advice firm that is ambitious to grow your client base, it's likely your new-business activities are becoming ever-more digital focused. After all, your prospective clients are online and using social channels and so too are your industry peers, who are ramping up digital marketing campaigns in an effort to stay ahead of the competition. 
Winning in a digital environment relies on having the right tech stack, advanced data capabilities, digital marketing expertise and the ability to respond quickly. Because of this, many financial advice firms are now facing the decision of whether to invest in growing an in-house lead generation capability or opt for an external service to find leads on their behalf.  
This article weighs up both approaches.
Growing an in-house team to generate financial advice leads
What are the advantages? 
Business knowledge

: your industry is notoriously complex and within this, your firm will have its own distinct offering and ways of doing things. No one external is going to be as close as this detail of your business as your own team

 

Control:

with everything in-house and under your nose, you'll know exactly what is going on, when and how. And you'll have closer control over the approach to lead generation

 

Compliance:

under Consumer Duty you're responsible for ensuring that not only the actions of your firm but those of your suppliers comply. Can you be confident that a lead generator will understand the regulations and ensure compliance on your behalf?

 
Opting for an external lead generation service
Lead generation services come in all shapes and sizes, from those with fairly basic skills and a one-size-fits-all approach to the highly tech savvy, sector specialists who are light years aheadin terms of capability. If you choose a capable firm, this is what you can expect: 
Expertise:

they'll be specialists in what they do and bring a wealth of expertise to the table. And you'll benefit from the skills of their multi-disciplinary team, who will work together to set up and run targeted lead generation strategies that are capable of delivering quality, cost-effective leads at the time and in the place that you need them.

 

Advanced technology and analytics:

lead generation is advancing at lightening speed and the winners in the marketplace are those who are successfully harnessing technology, data science and analytics to develop increasingly targeted lead generation campaigns.

 

Cost-effective and scalable:

establishing and maintaining a comparable in-house team is costly and complex so outsourcing can help you manage costs while also giving you more certainty over your cost per lead. An external service provider should also be able to scale to match your needs.

 
It doesn't have to be either or
Rather than opting for one route over another, some financial advice firms are choosing a hybrid model, running an in-house team while also buying leads from external suppliers. In some cases the in-house team will focus on one strategy while the supplier complements this. Or they may focus on the same area because consumers shop around and have different preferences so no single firm is going to get the whole pie.
How Lead Tech is helping financial advice firms
At Lead Tech we are sector specific, focusing solely on connecting consumers in need of quality financial advice with the firms that provide them. Unlike the vast majority of lead generation services, we're FCA-regulated so are held to the same stringent standards as the firms we support and have an in-depth understanding of the financial services landscape. 
On top of this foundation, it's our technology, data science capabilities and expertise in digital marketing that enable us to find and attract the consumers that you need to grow your business. This is how we do it: 
We have upwards of four million consumers making contact with our websites annually and, using machine learning, we analyse data gathered here along with historical data stretching back seven years to extract insights, make connections and build personas of the consumers that firms like yours are looking for. 

 

The next steps are to create marketing campaigns that target high-intent consumers who are in market for the products and services that you provide. Incorporating the keywords that we know relevant consumers are using, we deploy our campaigns across the most effective digital channels.

 

We can pass leads directly to the firms we work with or further qualify them via our experienced UK-based contact centre.

 

MI is key here and our data science and analytics team can build dashboards for the firms we work with. When you feed your own data back into these, for example which leads ultimately go on to convert, we can provide a complete picture, including areas that present further opportunities for you, in an easy-to-digest format. This not only further refines and targets future campaigns, it gives you important insights to inform your business plans and clearly demonstrates your ROI from working with us and future potential. 

 
If you are considering using a lead generation service – either in place of an in-house team or to complement it – we're confident we can provide you with a consistent, cost-effective service that is capable of helping you grow your business. 
Please get in touch today for an initial conversation using the short form below.   
Take your business to the next level with your tailored growth plan
Complete our quick form and one of our Partner Services experts will be in touch to discuss how we can help grow your business.
Insights
Discover our latest industry insights and delve deeper into our life at Lead Tech.