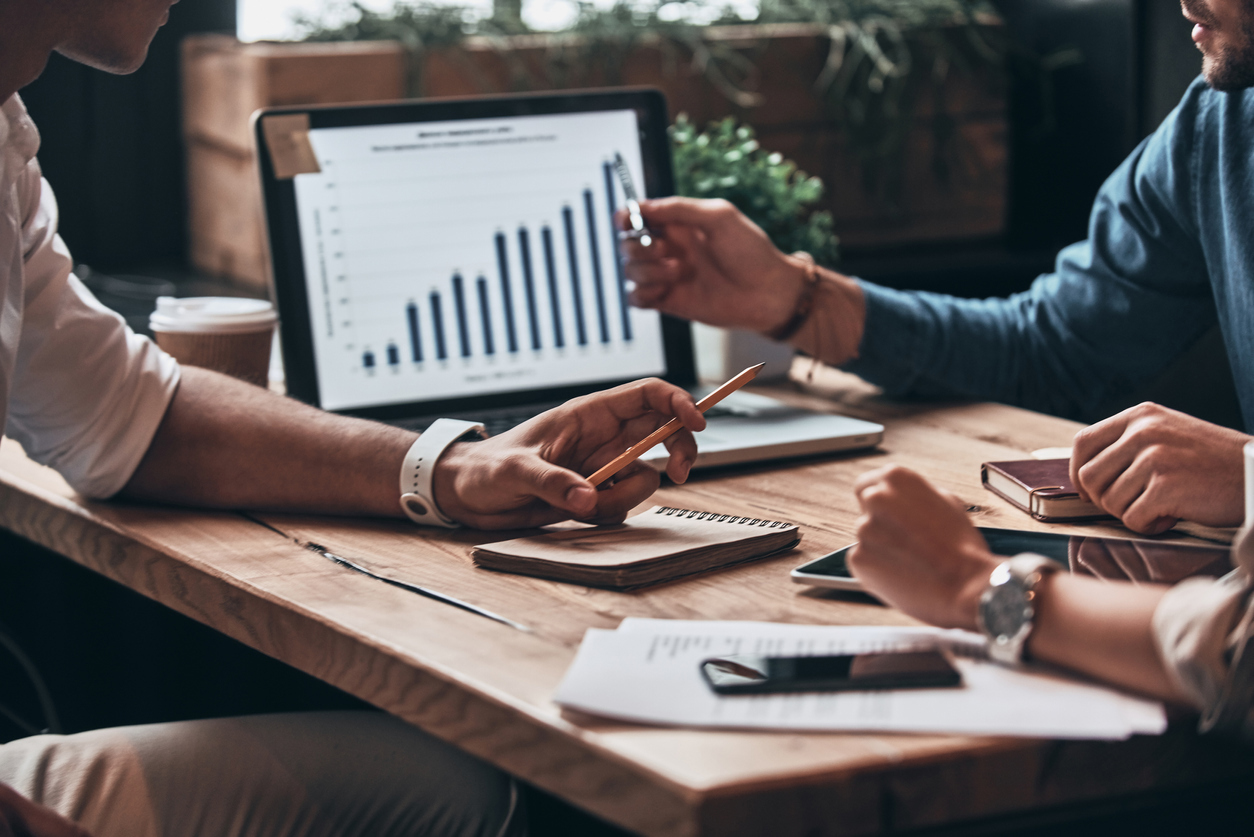 Highly targeted, data-driven, digital lead-generation strategies are helping financial adviser firms meet their ambitious growth targets. This article explains how.
As a financial adviser firm, you're undoubtedly under constant pressure to grow your client base. And while the need among the mass affluent population for good financial advice is clear, consistently attracting enough clients of the right calibre in a way that is cost-effective for your business is challenging, particularly with competition rife amongst advisers.
While referrals from existing clients and other traditional lead-generation methods will always be valuable, harnessing technology and data to unlock new, highly targeted opportunities that match your specialism is vital for growing businesses in today's landscape.
At Lead Tech we're experts in digital, data-driven lead generation and we help financial advice companies hit their growth targets by finding and connecting those seeking financial advice to them. In this article we show you how we're using data science and machine learning to do this and just how powerful this can be when we work in collaboration with financial adviser firms.
Data lakes not spreadsheets
Most companies generate a lot of data these days and the information within this has an essential role to play when it comes to growing business. But for many, getting to grips with the data is a real challenge and it's a struggle to liberate and shape the insights that are capable of informing and driving meaningful actions. Anyone relying on spreadsheets and manual processes can probably relate!
At Lead Tech, we generate a lot of data. Our websites attract more than four million visits a year from those seeking financial advice and our algorithms use 10 years of data. Taming this data so we can match the right clients to the right financial advisers is at the heart of what we do so investing in the right skills and technology has been key.
We have a team of data scientists and analysts who make sure we're leveraging opportunities and innovating on behalf of consumers and the financial advice firms we work with. For us, an important foundational step was to move away from individual spreadsheets and bring all the data from each of our systems into one central location, ready for our analysis.
As Mark Barrett, Head of Data Science and Analytics at Lead Tech, explains:
"All the data that touches our business –from Google ads, Salesforce, Xero, and external third-party data goes into a data lake, which is automatically updated every few hours. We work with our Partners to bring their data into the lake too so we can find insights and visualise their data in dashboards – almost being an extension of their business. Through this process we ensure that when we combine data, everyone works from one, accurate source of truth, enabling us to make fast-paced, educated decisions backed by data."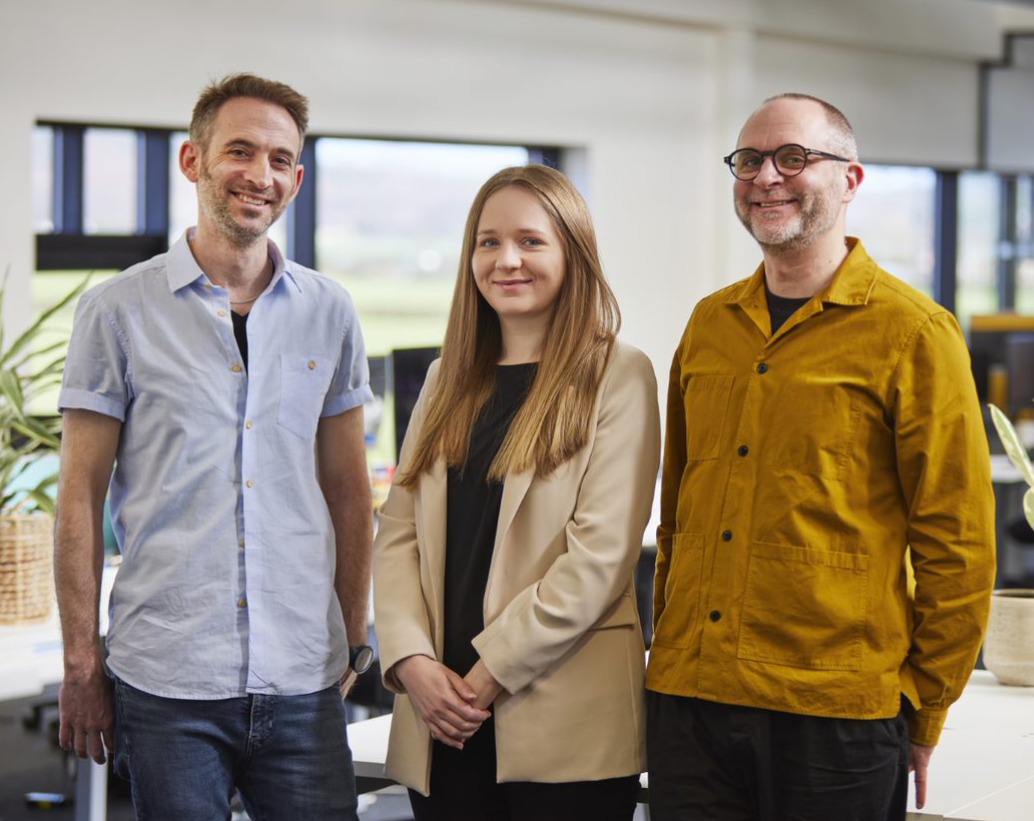 Data science and machine learning are key
The success of our business rests on our ability to find the right financial advice clients for the right partners at the right price – and to be able to do this consistently. Data science and machine learning are key here. Elaborating, Mark says:
"We harness machine learning to find patterns in data that humans looking at spreadsheets just can't do. We train the models to build up personas and work out what factors are the most influential for each persons anticipated behaviours.
"The more data we feed in, the better the results, so while we generate huge volumes of data ourselves, this is where our partners play a vital role too. The more data they can provide, the better the analysis becomes. For example, if we know which leads are converting well, we can train our models to become more increasingly accurate and we get better at finding the right clients for the different firms we work with. Where we've built collaborative relationships with shared data, we are seeing significant successes for our partners.
"One interesting aspect that we've observed is that financial advice firms often come to us with a clear, established view of what their ideal client looks like, but our data then shows them that it's actually people with a different profile that are converting more often and making more money for their business."

The insights we unlock from our data inform every decision we make – from which type of consumers we target, where they are located in the country, and the type of digital campaigns we run to match with financial advisers' services.
Valuable MI and dashboards for you
With business leaders increasingly hungry for robust, management information, we are now supporting our partners by building interactive MI dashboards for them using industry leading platforms. These put key, relevant data at their fingertips in a format that is simple to interpret and easy to digest. Our data analysis simplifies huge amounts of data – helping partners get the answers in easy-to-digest, well- designed dashboards. These can show everything from the number of leads generated and how they are progressing at your business to the performance of different hubs and advisers, locations where good-quality local leads exist to inform your business growth plans and so much more. Our commitment to our Partners drives us to continuously improve and enhance our work to meet their evolving needs.
The more we collaborate the better the outcomes. 
What next?
This is just a snapshot of what Lead Tech is doing to help financial advisers and consumers find one another and, as you'd expect with technology and data, we're evolving fast. We're continuing to optimise every stage of the consumer and partner journey and are making significant of advances in AI and other areas. We'll keep you posted... 
How Lead Tech can help you find new clients
We're here to help businesses like yours find new clients so you can grow.  Whether you provide financial advice or specialise in pensions or equity release, are an independent firm or a FTSE 100 company, we have the expertise to reach the people who need your services.  
Get in touch today so we can find out more about your business and discuss what we can do to help. 
Take your business to the next level with your tailored growth plan
Complete our quick form and one of our Partner Services experts will be in touch to discuss how we can help grow your business.
Insights
Discover our latest industry insights and delve deeper into our life at Lead Tech.