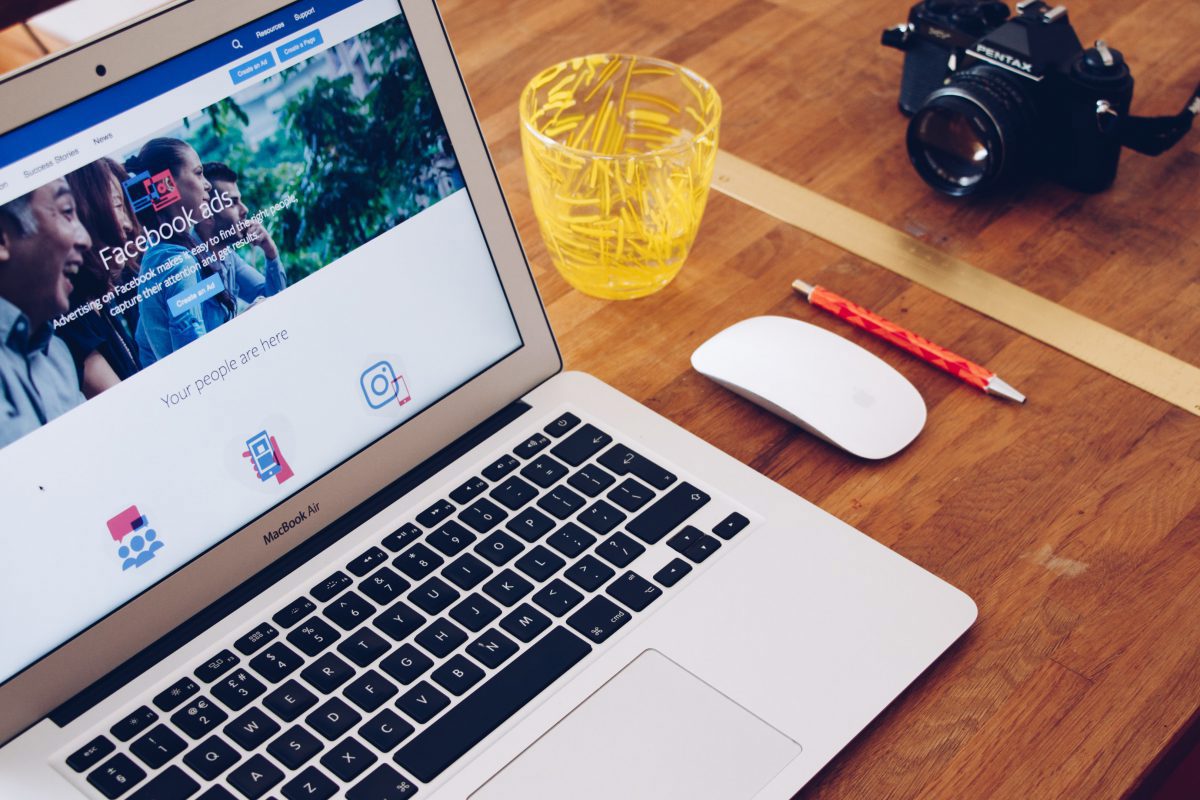 You're probably already familiar with how lead generation works. But if you only use Facebook as a social network, you may be missing out on the potential for new business.
Facebook lead generation wouldn't be possible without Facebook Ads. Formerly called Facebook Adwords, this platform can help you promote your services where your customers spend most of their digital time – even if they're not currently in the market.
What are Facebook Ads and how do they work?
The trick to understanding Facebook Ads is understanding what they're not. Google Ads broadcast to prospects actively researching, purchasing or signing up for a particular product or service. Facebook Ads let you focus on your ideal customer by providing a greater range of targeting options. Rather than choosing keywords to target, you choose the demographic information that you want to see your ad.
How they work is simple. Your potential customers browse their Facebook feeds as normal, and your ads will show up in their feeds if the person meets a certain profile criteria. Depending on the aim of your ad, you can encourage them to take the next step, whether that's booking a free no-obligation consultation or visiting your website.
Now that you know how they work, here are six reasons why they can help you attract more customers.
1. They help you connect with millions of people
To date, 2.5 billion people use Facebook each month to connect with others, share ideas and find inspiration. And 1.6 billion are connected to small businesses on Facebook.
Facebook makes it easy to get the word out about your business with easy-to-use tools, templates and handy guides. The potential to reach more people is even greater when you use the network's powerful targeting tools.
From videos and carousels to images and Stories, Facebook helps you share your business with a larger audience. A single ad can be optimised for any device and can be broadcast across Facebook, Instagram and Messenger.
Organic traffic from your website and Facebook Business account can help you boost visibility. But this visibility only extends only to people that either already know about your business or are searching for an adviser.
Offering a free financial MOT or consultation? Ads can help you boost your enquiry and conversion potential even further – especially to people who don't know they need your services yet.
2. You can target people more likely to convert
What does your ideal customer look like? Facebook gives you the power to tailor your ads to them. You can even target that ideal person down to their age, gender and location. You fully control who sees your ads, ensuring that you get your message across to the people most likely to need your services.
For example, if you're looking for customers seeking retirement planning advice, you might target men and women aged 55 and older. But for a better chance of success, target 'Lookalike' audiences based on customers that have already converted. Learning from and basing campaigns on your existing customers can help you boost your appointment rate and customer network.
3. They help you better understand your customers
Once your ads are up and running, you have the potential to gain valuable insights into your customers. Facebook gives you a bird's eye view, telling you how many people have seen your ad and have clicked on it.
You can even go down to a granular level. Discover where your customers are based, the devices they're using and how well your ad performs based on their age and gender. These insights can help you understand what factors lead to conversions, which ads get results and how you can improve your marketing efforts.
Customers have different lifestyle goals. Experimenting with different tones in your ads can also help you understand the ideal approach to take with your customers and identify new ones. Trialling ads with themes of security or pre-inheritance may engage older couples with adult children. Meanwhile, newly-divorced singles looking for a fresh start may be more interested in travel or home improvement messaging and imagery.
4. You can spread the word about your firm
Billions of people use Facebook every day to catch up with friends and stay up to date with their interests. Your services may not be on their radar, but you can use this to your advantage. While your ultimate goal will be to get a new client on board, don't ignore the power of brand awareness.
As we mentioned earlier, Facebook gives you full control over who sees your ads. While your main goal is to convert, your ads can also help you retarget the people that are already customers.
These reminders can be invaluable in helping your firm stay at the forefront of people's minds. For example, an ad promoting your cash flow modelling services could be welcome to existing customers expecting their first child, helping you extend their customer lifetime value.
5. You can tailor ads to your goals
Whether your aim is to build brand awareness or fill your diary, Facebook makes it effortless for people to connect with your business.
Integrated custom buttons can offer a strong call-to-action on your ads. They help your next customer take the next step and learn more about your services. This might include downloading a PDF guide, requesting a call or booking a consultation.
Pre-populated forms pull in their contact details instantly – even on mobile. And if you want to ensure you get better quality leads, you can create custom forms to ask key questions to help you better understand their needs.
6. You don't need a huge marketing budget to get results
From ad headlines to selecting image sizes, Facebook's Ad Manager offers suggestions and 'guided creation' to help you every step of the way. Access to royalty-free images also means you don't need to hire a graphic designer or marketing team to create ads that are visually engaging.
Facebook Ads don't cost as much as you might think. The platform gives you complete control over your ad spend. Set your budget and it'll do the rest.
Our tips for successful Facebook Ad campaigns
Ready to start creating your own ads? Here are a few key tips from paid media expert Ben Parker to help you get started:
Refresh, refine, repeat: Success doesn't mean leaving ads and forgetting about them. Constantly refresh ad copy and test new ones to see what resonates with your audience. I recommend doing this every three days.
Always improve what's working: When you find a successful element of an ad such as a particular image, keep testing it with small changes such as adding copy or working it into a carousel.
Target the right audience: Before you run any ads, it's essential that you have identified your customer personas. Facebook makes it easy to set up Facebook Lookalike Audiences based on your existing customers by letting you upload customer lists – giving you greater opportunities to build your network.
Keep your audience visually engaged: Social media users have a finite attention span. Experiment with a combination of video and image ads to keep them engaged. And remember, what works on Facebook, may not work on Instagram or Messenger.
Running Facebook ad campaigns is a continuous process of testing, learning, analysing and trying new things. But if you invest the time, it can be a fruitful way of generating more clients for your business.
Take your business to the next level with your tailored growth plan
Complete our quick form and one of our Partner Services experts will be in touch to discuss how we can help grow your business.
Insights
Discover our latest industry insights and delve deeper into our life at Lead Tech.