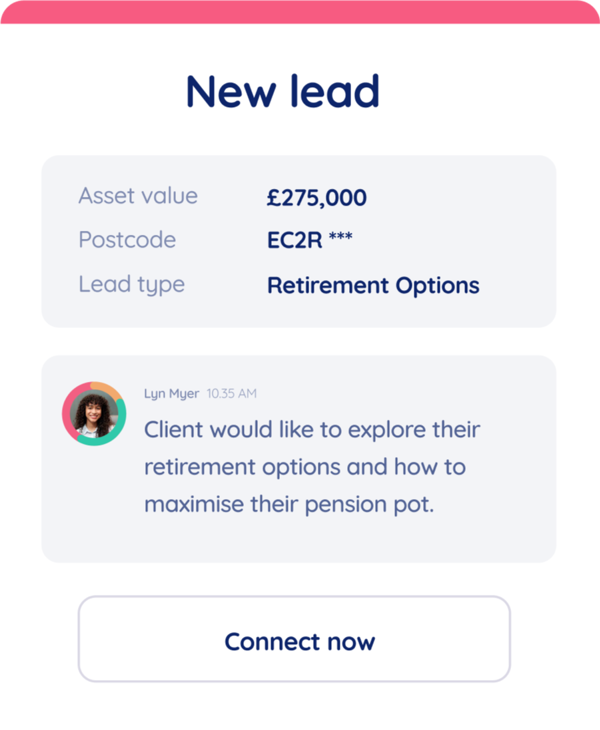 Access new clients and grow your business
At Lead Tech, we work closely with our partners to help them achieve long term growth with longevity. Our three steps below make connecting people and improving lives simple, with benefits for everyone.
Discovery call

First we'll learn about your business, its aspirations and any challenges you face so we have a clear picture of what you need from us. We'll then tailor our approach to get the best results for you.

Bespoke growth plan

The next step is where things really get interesting. Our specialist team creates a bespoke growth plan, including forecasts and projections. It will outline the steps we'll take together to achieve your agreed goals, ensuring we're aligned along the way.

Access to reporting and insights

You'll begin to receive high-quality consumer enquiries from day one that will convert in to business over a pre agreed and realistic timeframe. You'll also have direct access to tailored reports and insights through your Lead Tech Connect dashboard. Not only does this mean direct access to new leads and reporting capabilities, but this insight will allow close growth monitoring and an opportunity to enhance your plans in real-time.
Insights
Discover the latest industry insights and delve deeper into life at Lead Tech.