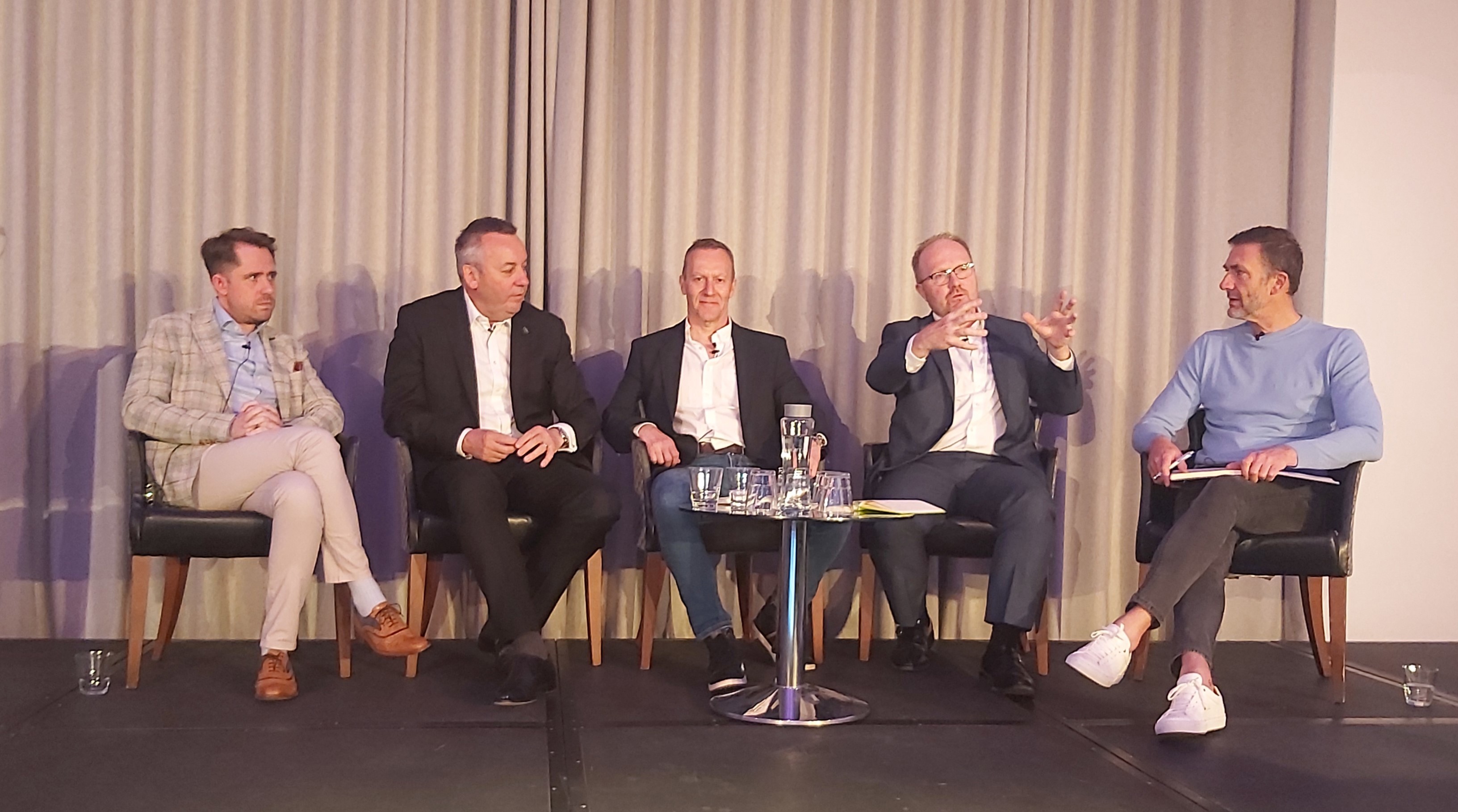 What is Lead Generation World?
This isn't just another conference or event. Lead Generation World brings together some of the world's top lead generation experts, lead buyers and sellers, and performance marketing experts. Exhibitors and visitors alike took advantage of a busy schedule of workshops, seminars from industry-leading experts and networking opportunities.
The two day event also played host to insightful panel discussions with guest speakers from all corners of the industry. These included Meta and Taboolah, as well as featuring our CEO Nigel Borwell. They focused on a range of industry-relevant topics from fraud to behavioural science, compliance and transparent partnerships. 
As quoted from Lead Gen World's website: "LGW's primary focus is to help advertisers and lead buyers successfully navigate the lead generation ecosystem by providing highly targeted and insightful content alongside exclusive networking opportunities with companies that can support their efforts."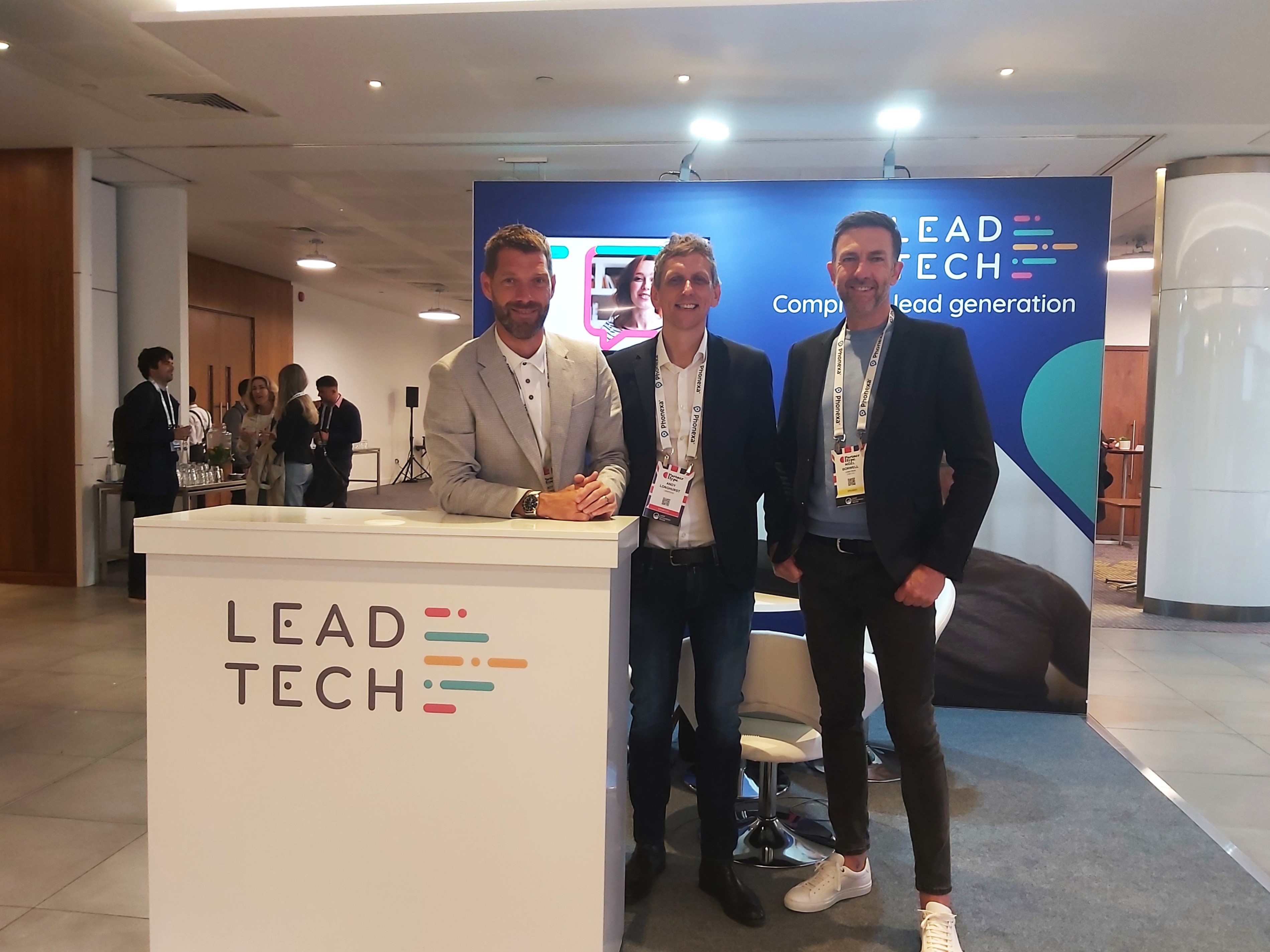 How could Lead Generation World benefit our Partners?
By attending, the Lead Tech team has gained some vital insights from experts around the world, as well as taking part in panel discussions which explored industry challenges and innovations. In turn, the new knowledge is filtered down through our in-house team of experts who translate the learnings into value for our partners. 
Lead Tech hosts day one panel discussion
Our CEO Nigel Borwell, along with a panel of special guests from the industry, hosted a discussion during the conference exploring some interesting topics which were analysed by key leaders in their field. 
Some of the topics addressed will hit home for many firms at the moment, delving into key themes surrounding lead generation and the evolving landscape of marketing strategies. The discussion shed light on the importance of transparency in sharing data between lead buyers and sellers, the benefits of client segmentation, and the potential impact of the introduction of Consumer Duty on the lead generation landscape.
One of our panellists, John Grimbaldestone, emphasised the significance of measuring journey touchpoints to gauge customer intent early on. By closely monitoring touchpoints and promptly addressing leads, businesses can quickly determine the effectiveness of different channels and campaigns. John noted, "The differentials between the different channels and the campaigns will very quickly tell you if it's working or not." This data-driven approach helps companies optimise their lead spend and improve revenue realisation.
Andrew Megson, another panellist, highlighted the importance of data sharing between businesses, citing the fruitful relationship between MPE and Lead Tech. Understanding each other's business models enables a long-term partnership, fostering collaboration and mutually beneficial outcomes. Andrew stated, "Before you buy any leads, you have to understand your client journey and pinch points." This understanding helps lead buyers make informed decisions and improve the overall lead generation process.
Before you buy any leads, you have to understand your client journey and pinch points.
The conversation also touched upon the impending changes brought about by the introduction of Consumer Duty. Lee Dooley expressed his belief that some marketing teams may be fearful of the new regulations, requiring them to think more professionally, logically, and data-driven than before. However, Lee saw this as an opportunity for lead sellers. He suggested that while some firms may retreat from their marketing efforts due to fear, those that excel in lead generation can seize a competitive advantage. Lee stated, "They could steal a march on their competitors." This highlights the potential for lead sellers to capitalise on the situation and emerge as trusted partners.
John further explained that the Consumer Duty, set to be introduced in July, places importance on understanding clients, their needs, and being able to segment the client base. By meeting these requirements, lead generators can provide targeted services and improve conversion rates and return on investment. John emphasised that this new regulatory landscape allows for sharing more data, enabling lead generators to refine their client base further. He mentioned, "It allows them to break down our client base into even more granular detail, share that with Lead Tech, and say these are the clients that we are looking for." This targeted approach leads to higher intent leads, improved conversion rates, and ultimately a better experience for the client.
Nigel concluded by acknowledging the challenges presented by the evolving regulatory environment. However, he highlighted the opportunity for lead generators to instil confidence in lead buyers by demonstrating compliance and adherence to rules. Nigel emphasised, "There is an opportunity for lead generators to step up and give the lead buyers the confidence to buy leads from Lead Tech because we follow the rules and we are compliant."
The panel discussion has shed light on crucial aspects of lead generation and the challenges and opportunities it presents. By embracing transparency, sharing data, and understanding client journeys, businesses can optimise their lead generation efforts. The introduction of Consumer Duty, while posing challenges, provides an opportunity for lead generators to provide better services, improve conversion rates, and differentiate themselves from competitors. At Lead Tech, we strive to unlock the power of lead generation for financial services businesses. Complete the form below to request a call-back and explore how we can help your business thrive in this evolving landscape.
Building on success
In just over 15 years, Lead Tech has become the UK's largest, independent financial services lead provider. We've helped advisers and firms of all shapes and sizes to grow their businesses. We generate over 10,000 leads per month through our consumer brands such as Local Financial Advice.  
We're on a mission to change the lead generation market. We listen, learn and grow every single day to help our Partners succeed. 
We'd love to chat to you! Get in touch and discover how we can help build your business roadmap to success and achieve your goals.
Take your business to the next level with your tailored growth plan
Complete our quick form and one of our Partner Services experts will be in touch to discuss how we can help grow your business.
Insights
Discover our latest industry insights and delve deeper into our life at Lead Tech.