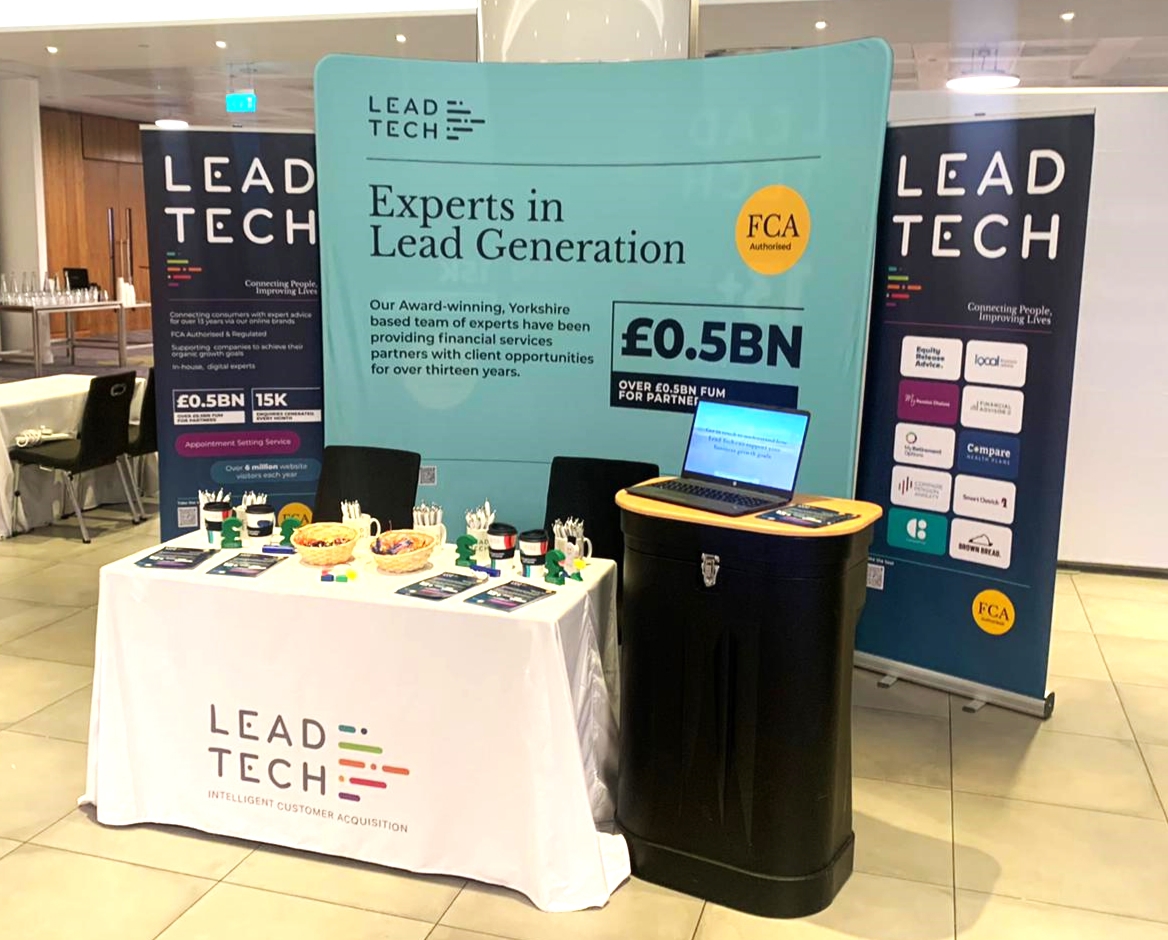 Our passion for lead generation evolves
Every day, lead generation empowers financial advisers across the UK to achieve their businesses goals. Our industry is exciting, fast-moving and ever changing, and we love to see the results speak for themselves. Our team constantly seeks new insights and ways to evolve to provide better quality leads for our Partners. Attending Lead Generation World 2022 has opened some incredible doors and further fuelled our passion for this industry.
What is Lead Generation World?
It's not just another conference or event. Lead Generation World is a multi-day conference, bringing together some of the UK's top lead generation and performance marketing experts. With a jam-packed schedule of educational workshops, insightful presentations from industry-leading experts and networking opportunities, the event is steeped in productivity with a unique angle on tapping into industry innovations.
The event attracts some of the brightest minds in the industry and provides a platform to learn, develop and network, and has a clear focus on helping businesses to streamline success through specific content.
How will Lead Generation World benefit our partners?
By attending, the Lead Tech team has gained some vital insights from experts around the world. In turn, the knowledge is filtered down through our very own in-house team of experts, who translate the learnings into higher-quality financial advice and services leads.
Our leadership team have been busy!
We headed to the Big Smoke to attend the annual event on 3rd and 4th April. The venue, 155 Bishopsgate, was the perfect setting which provided an exhibition space for brands in the industry, as well as breakout session halls for attendees to learn and network.
Across both days, our CEOs Paul Walsh and Nigel Borwell were invited to share their insights during two of the scheduled events.
Day 1
On Monday morning, Nigel had the opportunity to interview Bruce Cook, founder of LowerMyBills, honing in on the evolution of the lead generation industry.
Nigel is constantly striving for new ways to define better working practices. He seeks out innovation and new opportunities to raise the bar on lead generation, setting new standards for our UK industry and beyond. In turn, this drive to stay on top of industry evolution means he can create better foundations for existing and future partners who work with Lead Tech.
Day 2
After a busy first day connecting with some great minds in the lead gen world, Paul took to the stage to explore how Lead Tech uses data and tech to build customer-centric journeys that convert to quality leads. Tapping into our core ethical values, he explained how Lead Tech are shifting focus to not only having the consumer at the heart of their business, but also sustainability.
As a consumer, there is no doubt that we are overwhelmed with choice. However, this also generates some serious environmental issues. With everyone becoming more aware of the facts, Lead Tech have set out on a green mission to ensure we are doing as much as we can to create a more sustainable world for our consumers.
Building on success
In just over 13 years, Lead Tech has become the UK's largest, independent financial services lead provider. We've helped advisers and firms of all shapes and sizes to grow their businesses.
We're on a mission to change the lead generation market. We listen, learn and grow every single day to help our partners succeed.
We'd love to chat to you! Get in touch and discover how we can help build your business roadmap to success and achieve your goals.
Take your business to the next level with your tailored growth plan
Complete our quick form and one of our Partner Services experts will be in touch to discuss how we can help grow your business.
Insights
Discover our latest industry insights and delve deeper into our life at Lead Tech.