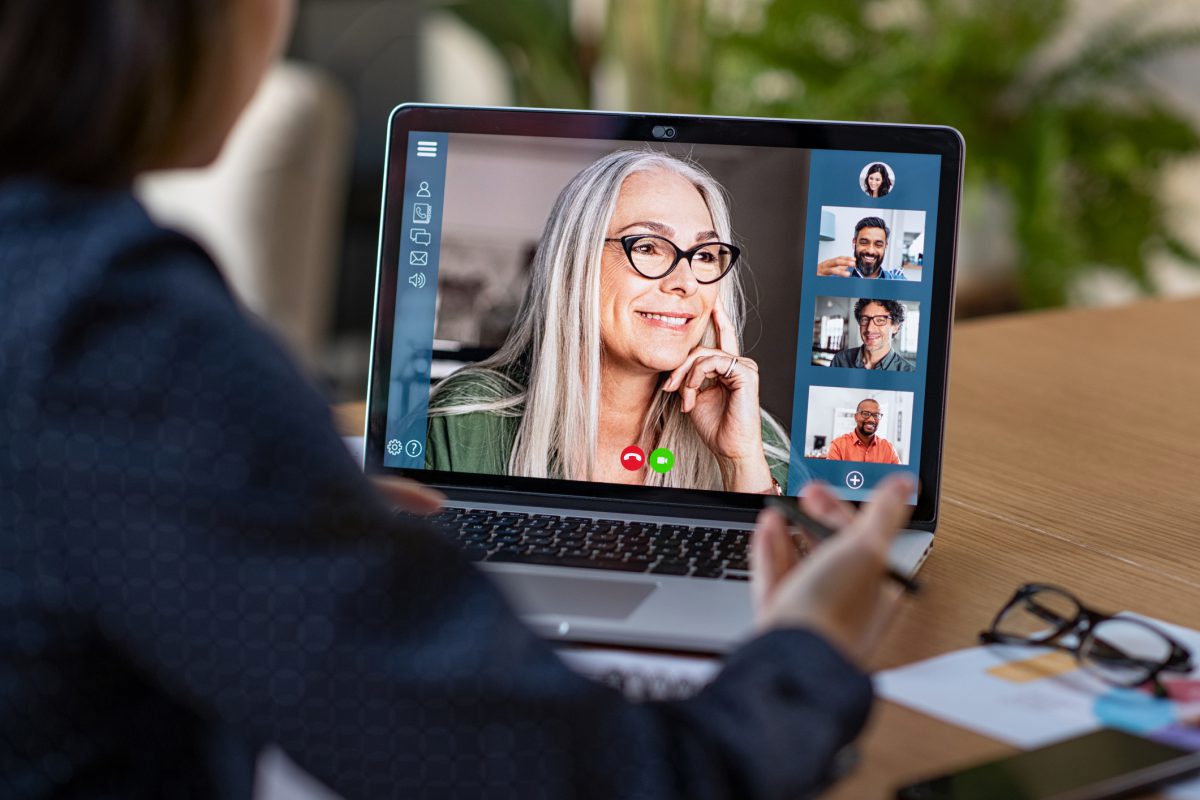 Lead generation companies have come and gone throughout the years. As the financial advice market has evolved, so has Lead Tech. Our data-led approach has helped us revolutionise the way advisers build their networks.
Joint CEOs Nigel Borwell and Paul Walsh's vision for Lead Tech paved the way for the fledgling financial advice lead generation industry over a decade ago. In this post, we reflect on Lead Tech's history, vision and what our exciting future holds.
Client fact-finding
This step is crucial in moving forward with your client. Unfortunately, it's dependent on asking the client for personal details such as their outgoings, savings and assets. This can be an uncomfortable process for clients that haven't taken advice before or are troubled by debt.
Make the process easier for yourself and your client by using software that lets them input their details in their own time.
We recommend: Intelligent Office
Intelligent Office is a business management system built with advisers in mind. Their electronic Fact Find service can help you complete the process up to 50% faster. The tool lets you input useful data such as products they're interested in and their financial goals. It also includes useful additions such as a customisable 'Attitude to Risk' questionnaire which you can send to clients.
Main features:
Works on any mobile or web device
No need to re-enter data – it's automatically shared on client quote and planning tools
Add your branding to your fact find
Clients can complete their fact find in either PDF format or their online Personal Finance Portal
The Personal Finance Portal is accessible from any location
Documentation
Working with a new client involves the tedious process of sourcing documentation. From getting client authorisation and requesting documents to waiting for the post and tracking down forgotten pensions, it can involve countless hours.
We recommend: Dropbox
Dropbox is an online file storage tool that can make this process effortless. It allows you and your client to work together using a virtual file box. There, you can upload, edit, and access anything from bank statements to spreadsheets. When your clients upload a document, you'll be able to access it immediately from any device.
Main features:
iOS and Android app
Can access from any computer, web browser and mobile
Connects with Zoom, Microsoft Office, Salesforce and more
Collaborate with clients and colleagues from any location
Advanced security and permission settings to keep documents and client data safe
Identifying your client's needs
The service you provide to your clients relies on trust. It's vital that you maintain a healthy dialogue and connect on a human level. This can be especially difficult for remote workers. Thankfully, tech is changing the way advisers interact with their clients and making it easier for them to reach a wider network.
We recommend: Zoom
Zoom helps you build connections when you can't meet in person. The video conferencing tool allows you to see and speak to your client in real-time and record it for later review.
Main features:
Easy to use – clients can join a video meeting with a click of a link
Screen sharing option lets you explain complex topics to clients
Group chat lets you communicate with many clients or colleagues
Client consultations and yearly reviews
Advisers can work smarter with video conferencing software for their client consultations. It can help you save countless hours of travel and hold more client meetings. You'll also be available to support more clients, such as people with disabilities or those based in remote areas.
Again, Zoom is good a choice for meetings. But tech can also help you prepare reviews and reports after you've completed your client research.
We recommend: Genovo
Built by a team of advisers, paraplanning tool Genovo fast-tracks client report writing.
Main features:
Customise reports with logo and branding
Clear, plain language is easier for clients to read and understand
Up-to-date with FCA best practice, legislation and taxation guidelines
Getting client signatures
It takes seconds for your client to sign a document but this can turn into a lengthy process when you factor in time spent printing, posting, chasing and waiting for your client to send it back.
We recommend: DocuSign
E-signature software like DocuSign makes getting client signatures quicker than ever. It gives your clients the flexibility to sign documents from any location using their iPhone or Android mobiles. With a real-time audit trail, you can track their progress. Paired with Zoom, this tool is particularly useful when verifying instructions from your client.
Main features:
Intuitive and easy-to-use
Integrates with Google Drive, Dropbox, Microsoft Office 365 and more
Personalised branding for documents
E-signatures protected by high-level security certifications
Anti-money laundering compliance
Conducting diligence means performing checks on clients such as Disclosure and Barring Service (DBS). This is a time-consuming task when coupled with re-screening clients and can be a huge job for advisers with large networks.
We recommend: Sanctions Search
Sanctions Search can make compliance much easier. While many of your competitors may only rely on the HM Treasury website, this tool does the hard work for you. Your membership includes full client searches. Sanctions Search will also perform extra searches after HMT updates their target list.
Main features:
Annual membership fee includes initial screens for 100 clients and re-screening
ValidID tool verifies client identity, bankruptcy, insolvency, passport and the electoral and Driver and Vehicle Licensing Agency (DVLA) registers
Searches include in-depth client management sections, complete with notes
Bulk upload tool helps you quickly search large client banks
Instant certificates to show an audit trail
Maintaining secure communication channels
Security is a must when communicating with your clients. It's crucial that you use the right channels when dealing with both your clients and colleagues.
We recommend: WhatsApp
WhatsApp messaging is encrypted, giving you a secure way to get client verifications, relay sensitive information and send documents. Use it to record a voice memo for your next meeting. You can even voice and video call to keep in touch.
Main features:
Free to use
iOS and Android app
Works on Mac and Windows PC
End-to-end encryption for extra security
Chats sync across all devices
Record voice messages
Working with colleagues
Improving communication with your team is vital if you want your business to succeed. And while it can be challenging when you're working remotely, there are many digital tools that can help you stay connected and accomplish more.
We recommend: Trello
Trello is a project management tool that allows you to stay on track and collaborate on any project with visual boards. It works like a virtual whiteboard, letting you create task lists called cards. From there you can set deadlines, add notes, links and files – keeping everything all in one place.
Main features:
Syncs across the web, iOS and Android apps
Create unlimited boards, tasks and notes
Integrates with Slack, Dropbox, Salesforce and more
Helpful teamwork and board templates to boost productivity and workflow
Keeps your data private and secure
Take your business to the next level with your tailored growth plan
Complete our quick form and one of our Partner Services experts will be in touch to discuss how we can help grow your business.
Insights
Discover our latest industry insights and delve deeper into our life at Lead Tech.