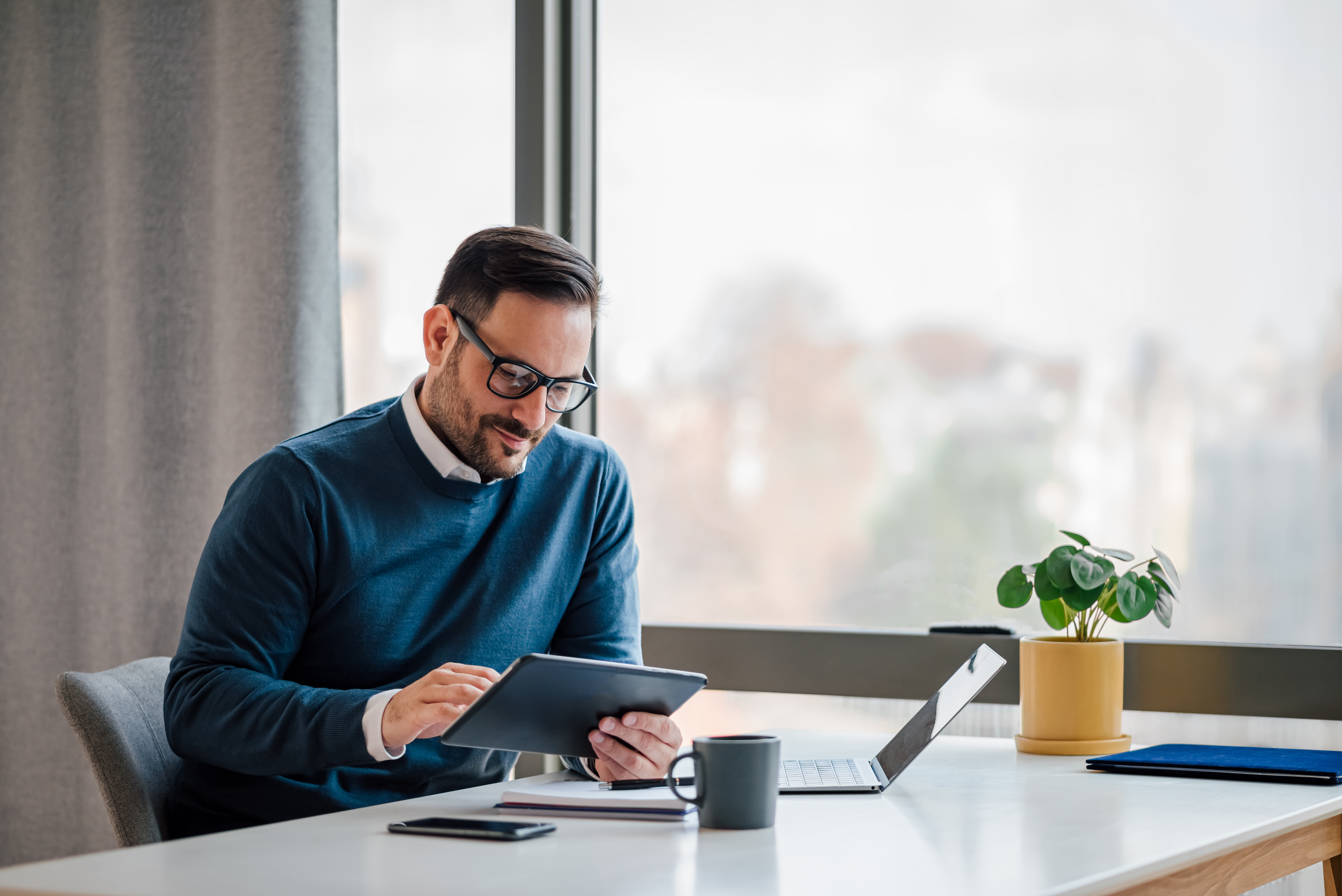 Among all the challenges that financial advisers face, you probably rank prospecting pretty high up the list. New client acquisition is the lifeblood of any business, and the most successful financial advisers know tips and tricks that help them make their prospecting work less of an effort and more of a success.
Developing sales leads isn't enough as they need to be qualified in order to become prospects. To accomplish this, you need to have a persistent and systematic process in place. Here are 15 ways that you can make a real difference to your business and its potential for growth.
1. Pick a good CRM
Having a customer relationship management (CRM) setup that is suited to your needs is the first and most basic essential step in any prospecting process. Choosing the most suitable CRM isn't difficult, but you do need to make sure that it has the capabilities to adapt to your own particular needs. Using the right CRM for your business allows you to streamline your prospecting process and manage the sometimes complicated path of turning a prospect into a fully-fledged client.
2. Have a good script
Selling anything, in this case, your own services is by its very nature a process of repetition. This means that in order to be effective, you need a script that works and that communicates your own strengths and unique offerings. A good script will help you to stay focused and be consistent in your message. Of course, you need to tweak and update it as you go along, but you'll find that your conversion rates improve over time.
3. Make strategic alliances
Having alliances really means making B2B networking actually work for you. Developing relationships with other professionals and businesses can provide mutual rewards when it comes to sourcing new clients. When someone is thinking about how to choose a financial adviser, they will often ask the advice of other professionals that they already work with, so solicitors, estate agents, property developers, banking professionals and many others can all offer opportunities to build strategic partnerships.
4. Do community work
Getting a higher profile does not just revolve around spending money on ads or marketing campaigns. Sometimes, just by getting involved in your local community, you can reach out to new prospects that might otherwise be difficult to contact. Community involvement can include volunteering your specialist knowledge and services to local groups and associations, many of which are only too pleased to have financial advice.
5. Host an event
You can use a local community hub of some kind to host your own event, offering free advice or giving a talk explaining the value of the work you do. Using social media, you can easily create an audience for something like this, and if you tie it in with your efforts in the community, it can be a double-whammy winner.
6. Direct mail
The old days of sending mailshots through the post took time to organise and could lead to considerable expense. Although General Data Protection Regulation (GDPR) now make emailing people slightly more complicated, it really isn't too hard to use the marketing exemptions to reach new clients and to encourage existing contacts to receive continuing messages from you.
7. Use LinkedIn
LinkedIn is fairly unique as a social network. Many people just think that it's essentially a glorified CV message board, but in fact there are countless specialised groups that offer fantastic opportunities for networking. Of course, it can also be used as a personal way to contact individual prospects, and there are many ways that you can use common backgrounds or interests to back up an introduction.
8. Thirty-second pitch
Having a 30-second pitch in your repertoire is something that can come in handy for unexpected meetings or general networking opportunities. The real trick to this is thinking in a different way – imagine that instead of trying to get a prospect on board, you were selling your idea for a Hollywood blockbuster to a busy producer. Capture your audience.
9. Utilise your website
Your website is probably the most important aspect of your overall marketing efforts. It's something that can work tirelessly for you 24/7, 365 days a year. Leads generated by your site can come at any time of day, leaving you to concentrate on other work matters or even letting you enjoy a little time off. Just make sure that it is designed to be used on any type of device – this makes mobile compatibility a high priority.
10. Use your niche
Having a niche can seem daunting to some, but in fact, everyone can target one easily. Whether it comes as a natural consequence of the specialities of the services that you offer, or perhaps even emerges from your own personal background or history, having a niche means that you've got a built-in advantage with a target audience.
11. Know your client list
By identifying your favourite clients, you can help yourself narrow your sights on prospects. If you find that a pattern emerges by getting to know your client list better, then you can double down on efforts to find similar personalities or demographics. By looking for people who you know would be predisposed to working with you and with whom you would enjoy working, you can make things easier all round.
12. Lose your fear
Prospecting is daunting for someone who really just wants to get on with the job of offering financial planning help, and a certain level of fear can creep into your mind before you even begin. However, if you are knowledgeable about the process and clear in your objectives, then there really is nothing to worry about.
13. Know the details
You must be able to answer questions about your own business with authority and certainty. If a prospect has questions, then you need to respond quickly and with certainty. This is the very basic first level of building trust, and you know that this is the key factor in converting a lead into a client. For instance, someone asking you "How much do IFAs charge?" will want an answer that they can work with, not a politician's length of string-type response.
14. Get social
Using social media is the greatest recent development in the world of prospecting for finance professionals. Taking advantage of free networking possibilities is a no-brainer, and the only limitation that you have is your own imagination.
15. Know how to handle rejection
You will face rejection when prospecting. That's a real, given fact. No one can expect a 100% success rate – indeed, your own success ratio of conversion will be something that you work out over time. The thing to remember is that some people will be interested in your offerings, while others won't be. In fact, an outright rejection is often better than a prospect who says "maybe" because the latter can waste your time, whereas with a "no", you can just move on to the next lead.
Take your business to the next level with your tailored growth plan
Complete our quick form and one of our Partner Services experts will be in touch to discuss how we can help grow your business.
Insights
Discover our latest industry insights and delve deeper into our life at Lead Tech.