Consumers are seeking help with pension annuities
The annuities market is booming, and Lead Tech are here to help you make the most of this opportunity. 
This year, we have generated an average of over 2,000 pension annuity leads each month from our compliant marketing campaigns. 
5 reasons why you should partner with us:
We provide bespoke solutions to suit your firm's needs
We take a consumer-focused approach
We provide you with a personalised performance dashboard
Our in-house experts help deliver quality client leads to you
We work with you to set goals to achieve your firm's growth objectives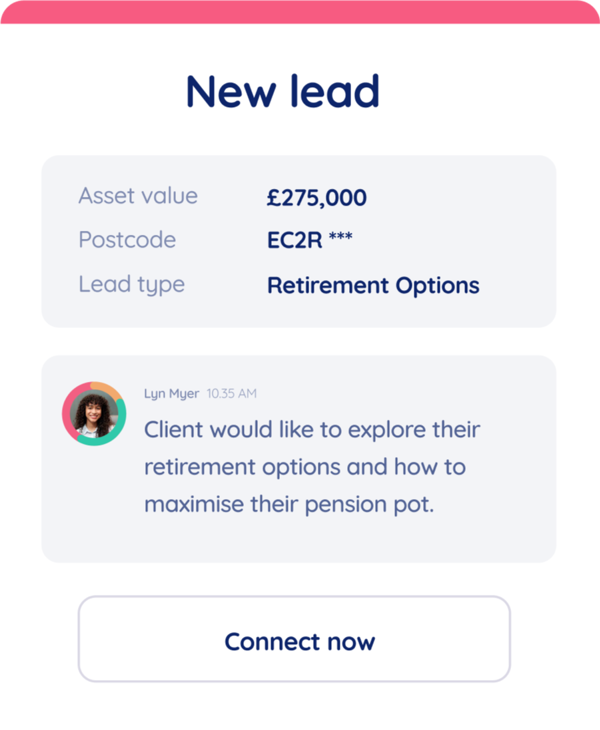 Access new clients and grow your business
Discovery call

We learn about your business, its aspirations and any challenges you face so we have a clear picture of what you need from us. We then tailor our approach to get the best results for you.

Bespoke growth plan

We create you a bespoke growth plan, including forecasts and projections. It outlines the steps we'll take together to achieve your agreed goals, ensuring we're aligned along the way.

Access to reporting and insights

You'll start to receive high-quality consumer enquiries that will convert in to business over a pre agreed, realistic timeframe. You'll also gain access to your dashboard where you have direct access to new leads and reporting capabilities.